1
« on: February 17, 2023, 10:59:25 AM »
I have a question about my new acquisition, a 1970 HSc in 7.65 made in 1970.
This gun looks brand new and came with two magazines, a box, owners manual, and factory test target dated 1970.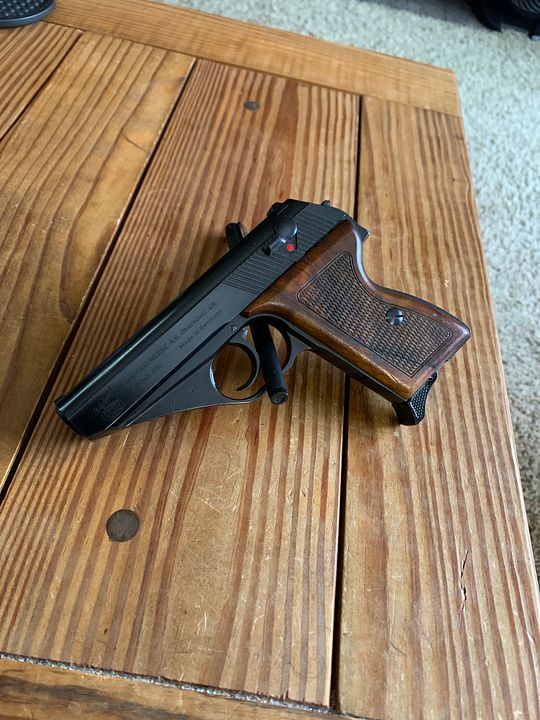 I have not shot it yet but I noticed that the trigger/hammer assembly makes quite a "clicking" noise when cocking the hammer. It all seems to work OK but I was wondering if this noise is normal.
I had one of these about 15 years ago but knew nothing about the magazine insertion automatically closing the mag or the safety system. Thinking it was defective, I foolishly took it back to the dealer when in fact, there was probably nothing wrong with it. It may have been a .380 since I remember it had quite a recoil.
Any information about this would be appreciated.
Thanks ahead gang.
Trooper Joe